Welcome to Our Practice!
Dentist - Santa Ana 801 N. Tustin Avenue Suite 400 Santa Ana, CA 92705 (714) 547-9411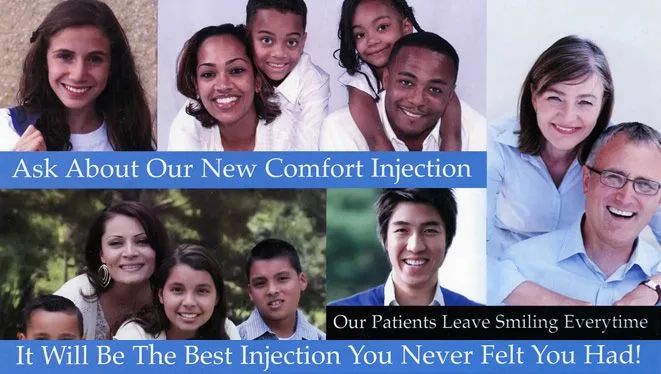 From first contact at our Santa Ana office, we are committed to your individual attention and strive to provide personalized oral health care tailored for your unique dental needs and goals. We work hard to create the ultimate stress-free and comfortable dental experience. Your health and comfort are our top priorities, and we do what it takes to help every patient understand their symptoms and treatment options in a relaxed office setting.
It is our mission to educate and provide our patients with the best dental care in Santa Ana. For that reason, we've designed this website to provide you with all of the important information you need to make healthy decisions about your teeth and gums. We encourage you to browse our office page, service details and patient education library whenever you have a question about our practice or your oral health.
Mission Statement
We offer the highest quality dental care at affordable prices in a relaxing and most comfortable atmosphere. We take care of our patients the way we would like to be treated for quality of work, as well as following state of the art sterilization techniques. We take care of our patient's dental problems the most conservative way. We teach and show you and your children how to care for your teeth for problem free, healthy teeth and gums in the future. To fulfill this mission, we are committed to:
Listening to those we are privileged to serve.
Earn the trust and respect of patients, profession and community.
Exceed your expectations.
Ensure a creative, challenging and compassionate professional environment.
Strive for continuous improvement at all levels.
Feel free to contact our Santa Ana office with any questions. We look forward to making each visit to our office a positive experience.